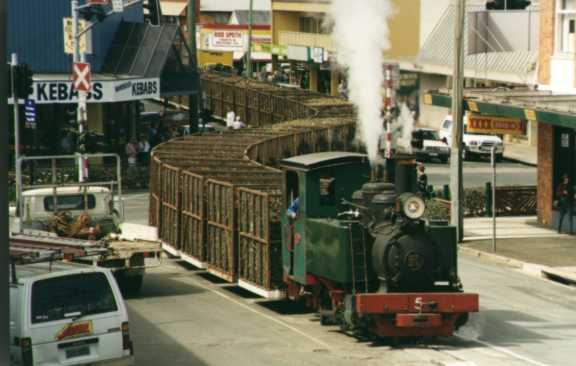 This photo is courtesy of Graham Watkins, who has provided the following caption:
"ANGRMS cane loco, ex Pleystowe No.5 went to Nambour during August 1999 for the sugar festival.
It worked cane trains between the mill and the yard on the edge of town.
Here it is struggling up the steep climb to the mill."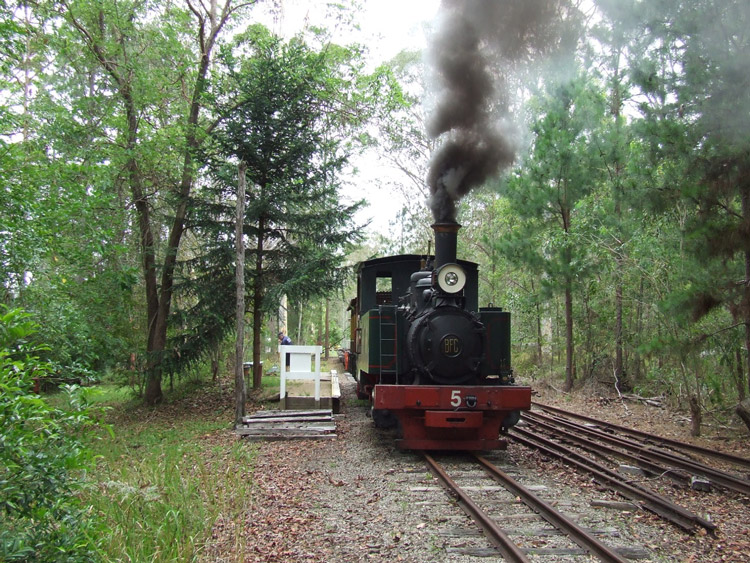 Mark Gough has kindly contributed this view of No.5 at the end of the Durundur Railway running line on 18th December 2011.
This was No.5 last day of steaming before being taken out of service for boiler tube renewal.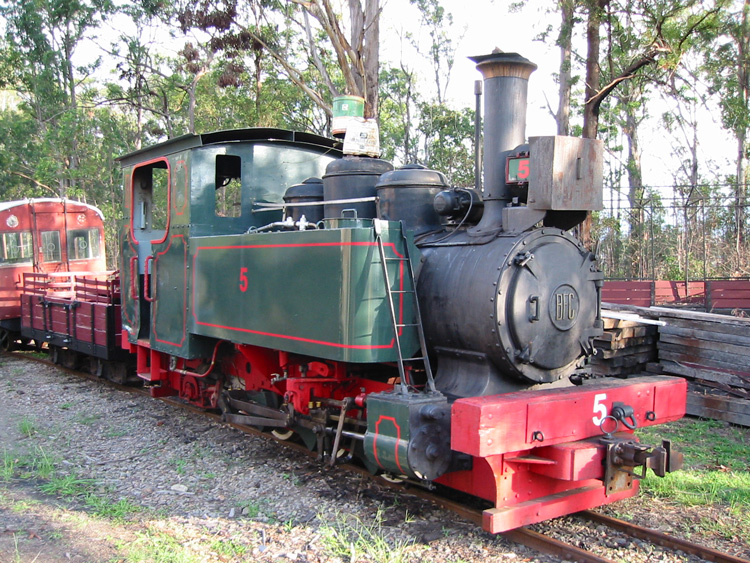 No.5 awaiting its next steaming at the Durundur Railway, Woodford on 12 April 2003.
(Protective covers have been placed over the headlight, safety valves & whistle.)
References
Page updated: 11 December 2022