D3 640

Swan Hill Pioneer Settlement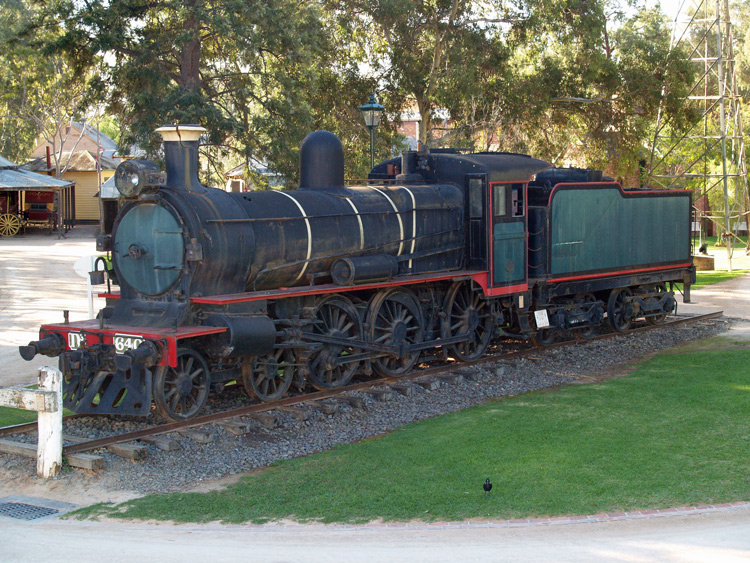 D3 640 displayed at the Swan Hill Pioneer Settlement in April 2014.
This locomotive was constructed by Thompsons Foundry, Castlemaine as their first locomotive, builder's number 1 of 1914. It was originally numbered DD 633 by the Victorian Railways, being one of the 261 members of the DD-class. It was renumbered D1 633 in 1923 before being rebuilt with the superheated D3 boiler in 1930, becoming D3 688. It was renumbered to D3 640 in 1963. (For more information about the Victorian Railways DD-class locomotives, refer to the entry for D2 604.)
D3 640 is displayed within the grounds of the excellent Swan Hill Pioneer Settlement, which showcases the social and technical history of the area and is well supported by local community volunteers. I understand this locomotive carried the plates of D3 688 when originally preserved at Swan Hill but in the 1970's was returned to the number D3 640 by a group of rail enthusiasts. (Understandably the number changes for the Swan Hill locomotive D3 688 / 640 have caused some confusion regarding the other D3 688, which is stored at Ballarat East.) D3 640 appears to be well cared for at Swan Hill and I understand it has received cosmetic repainting and restoration by museum volunteers on a number of occasions.
Most of the photos on this page date from a most enjoyable family visit to the Swan Hill Pioneer Settlement on 24 April 2014.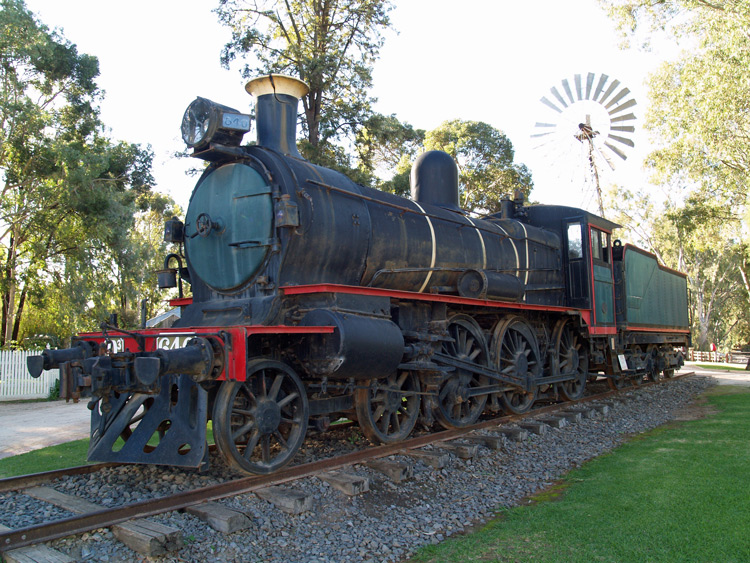 A second view of D3 640 at Swan Hill on 24 April 2014.
It can be seen that a crack has formed in the chimney cap.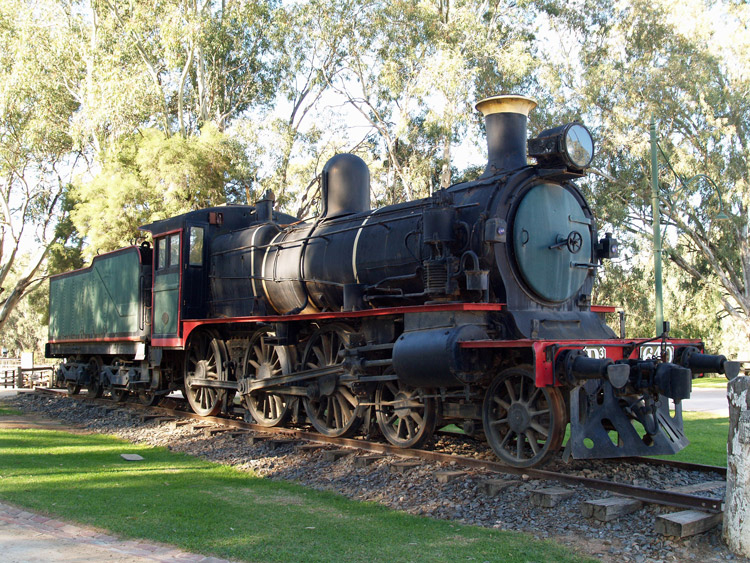 D3 640 shows off the well-proportioned and handsome lines of these fine machines!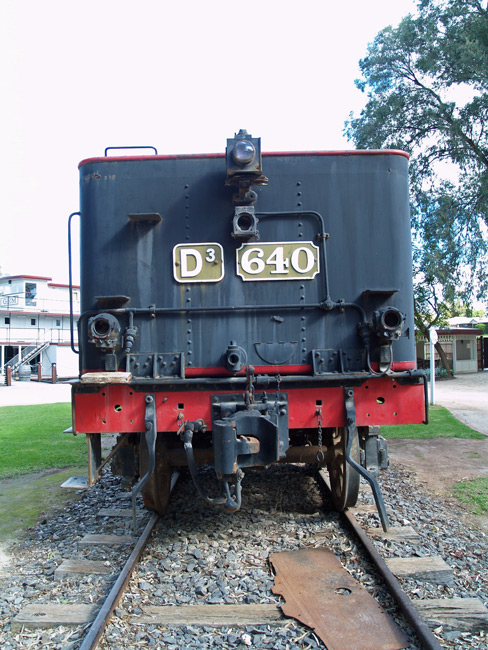 Auto-coupler, marker lights and other details of the tender rear.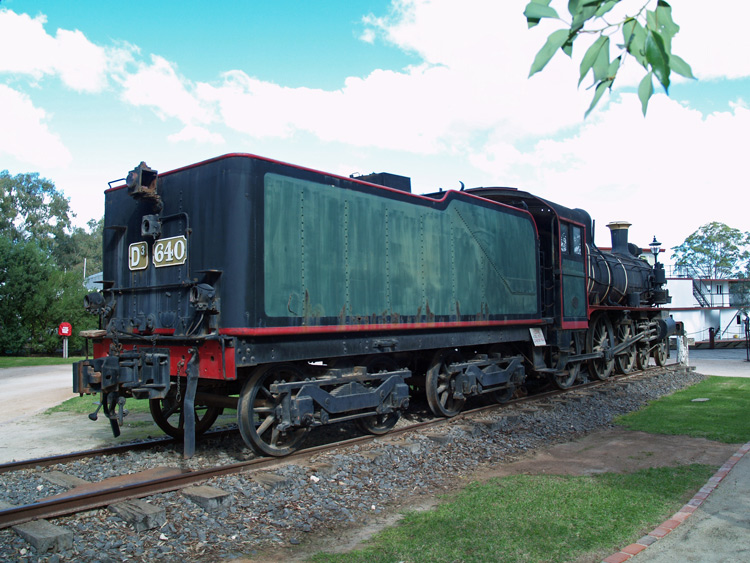 Rear view. The the background can be seen the Murray River paddle steamer P.S. Gem.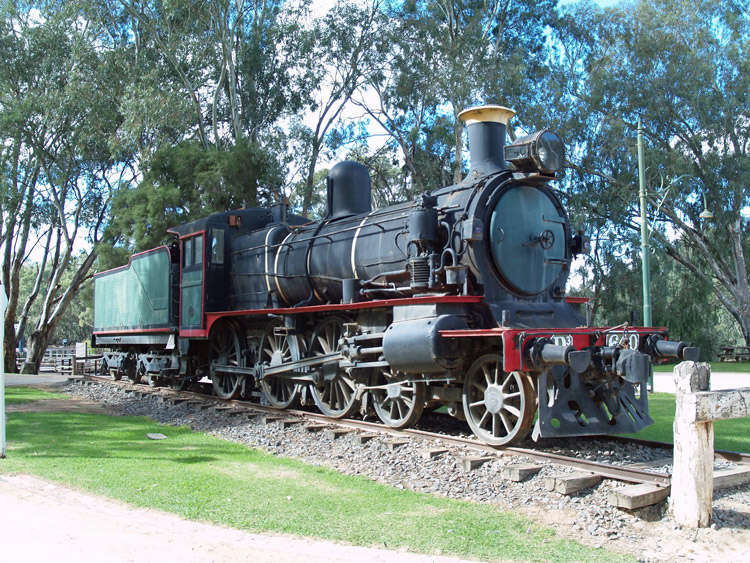 D3 640 picked out in the lower angle of afternoon light.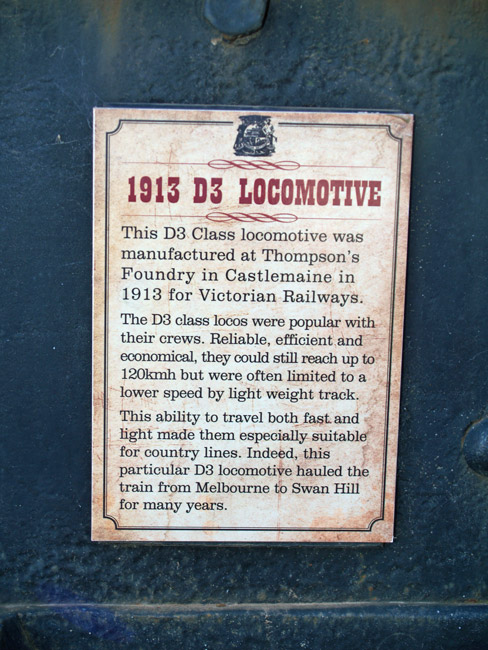 This plaque attached to D3 640 provides some history for the D3 class locomotives.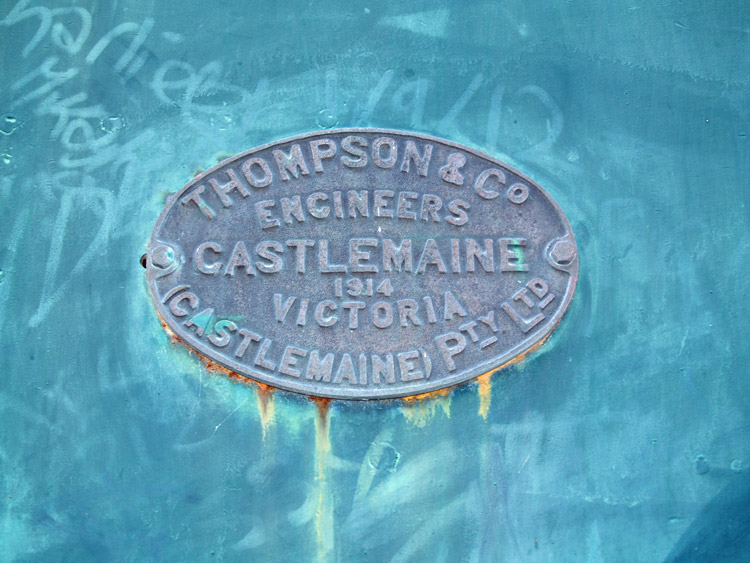 The builder's plate.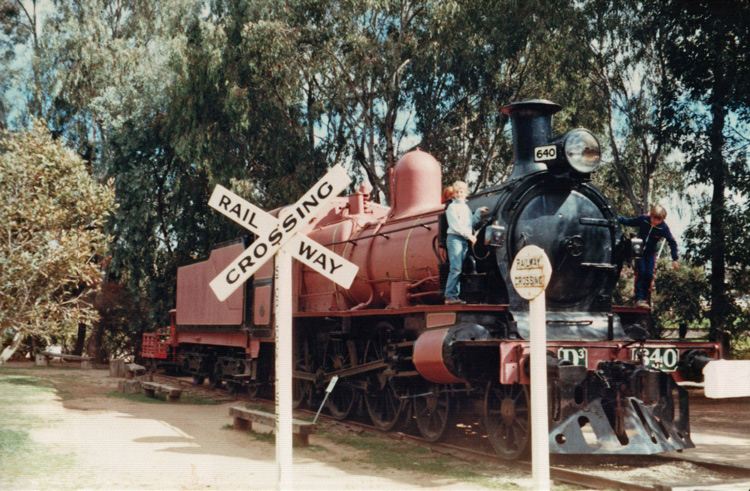 A 1980 view of D3 640 and admirers at Swan Hill Pioneer Settlement.
At that stage it wore a pink (or possibly a sun-bleached red) livery.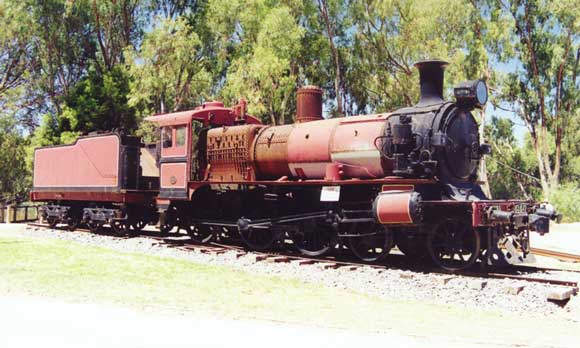 This photo is kindly provided by Wes Barris from his excellent steamlocomotive.com site and shows D3 640 at Swan Hill in July 2001.
(It appears to have been under refurbishment at the time, with the tender separated from the loco and much boiler clothing removed.)
References
a

"A brief history of Preserved Rolling Stock of Victoria" by Norm Bray, Peter J Vincent and Daryl M Gregory.

Published by Brief History Books, PO Box 437, Sunbury, Vic 3429.

b

Webmaster's observation or comment
Page updated: 19 December 2014