Macknade Mill No.6

Hudswell Clarke b/n 1862 of 1952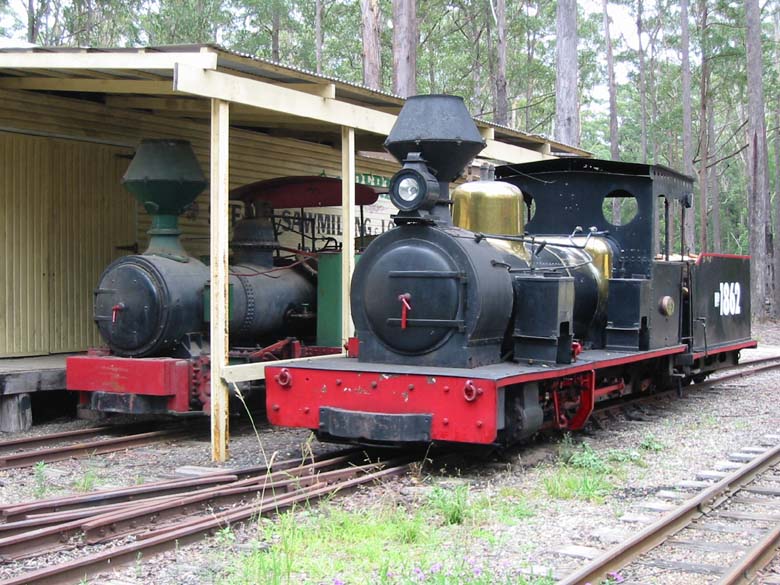 This photo of 28 December 2003 shows Hudswell Clarke 1862 awaiting its next steaming (with Fowler 12771 behind) at the Timbertown Heritage Steam Railway.
This locomotive was built by Hudswell, Clarke & Co. Ltd of Leeds, England as their Builder's No.1862 of 1952 and operated at the Macknade Mill near Ingham, where it was No.6 on their locomotive roster. a
No.6 has been preserved for many years as an operating locomotive at the Timbertown Heritage Railway, Wauchope, NSW, where it hauls visitors around a 2km loop track surrounding the Timbertown heritage park. This interesting railway includes a lengthy trestle bridge across a local watercourse. A plaque attached to the cab reads:
"This locomotive worked in Northern Queensland hauling sugar cane to the CSR Macknade Mill.
Donated by CSR to Timbertown-Wauchope for preservation 1977." b
As at January 2011, No.6 was awaiting overhaul within the locomotive repair workshop at Timbertown.
References
a

Light Railway Research Society of Australia Inc. Web site (as at 17/10/2011):

'Preserved Australian Sugar Cane Locomotives' list by John Browning (www.lrrsa.org.au/LRR_SGRc.htm)

b
Webmaster's observation or comment.
Page updated: 12 September 2013