Rx 207

SteamRanger Stalwart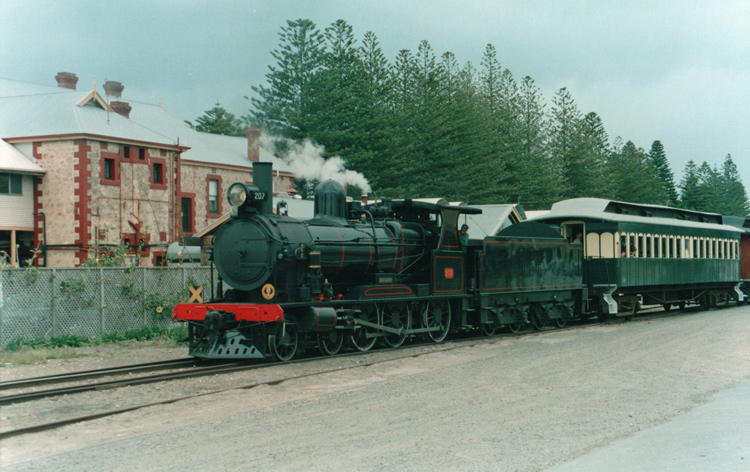 This scanned photo of 1 January 2002 shows Rx 207 departing Victor Harbour.
Rx 207 was built by the North British Locomotive Company, Glasgow as builder's number 20156 of 1913, a joining the highly successful Rx-class of 4-6-0 mixed-traffic locomotives.
The Rx-class were developed from the earlier R-class 4-6-0 design of 1886 via adoption of a larger Belpaire boiler. Rx 207 was one of a number of Rx class which were also fitted with superheaters. The Rx-class ultimately grew to 84 examples comprising the 30 original R-class locos rebuilt to Rx specification, together with a further 54 built new, becoming the South Australian Railway's most numerous class of broad-gauge steam locomotive. The Rx-class were assigned to both passenger and freight turns until the arrival of larger locomotives in the 1920's, after which they settled in to branch line, suburban and shunting roles. In this capacity they lasted to the end of regular SAR steam operations. a
Rx 207 was retained as a railtour engine following the withdrawal of steam power in South Australia. In time it came under the care of the Steamranger organisation.
Rx 207 was overhauled by Steamranger at their Mt Barker depot and returned to operation in 2001. It is now a regular performer on the Steamranger "Cockle Trains" between Goolwa and Victor Harbour.
The Steamranger Website enthusiast pages also contains a good history of Rx 207.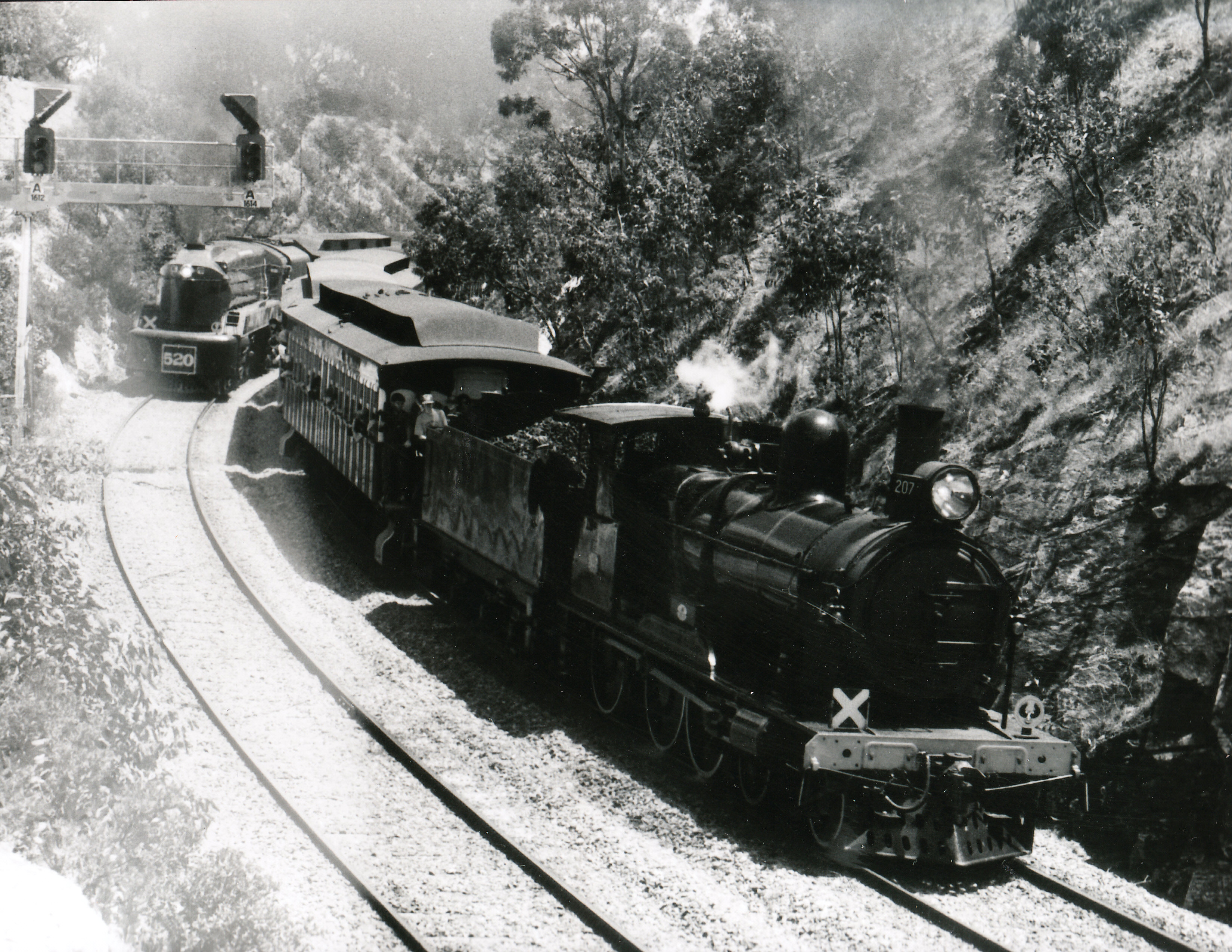 This photo was contributed Bruce Ball and shows Rx207 and 520 at Blackwood around 1990.
This scene cannot be repeated following the conversion of the interstate route across the Adelaide Hills to standard gauge in 1996.
References
| | |
| --- | --- |
| a | Fluck R. E., Sampson R., & Bird K. J. 'Steam locomotives and Railcars of the South Australian Railways', published by The Mile End Railway Museum (SA) Inc, 1986. pp.68 - 73 |
| b | Webmaster's observation or comment. |
Page updated: 6 September 2013