Klondyke

Perry Engineering 271 of 1927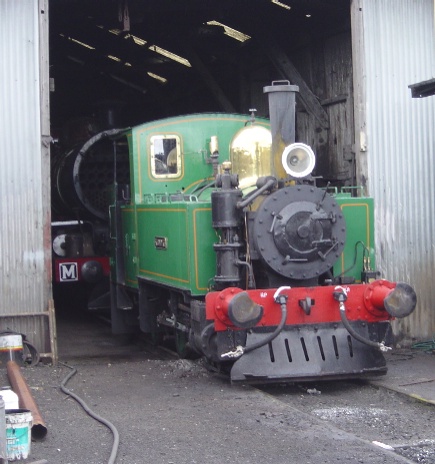 This photo shows Klondyke on shed at the Bellarine Railway's Queenscliff depot during February 2003.
This locomotive was built by Perry Engineering in 1927 as their builder's number 271, and was one of a group of twelve locomotives purchased by the State Rivers and Water Supply Commission of Victoria for construction of the Hume Weir on the Murray River, near Albury.
Its last user was the Pioneer Mill at Brandon, Queensland, where it carried the name "Klondyke".
Klondyke is now preserved as an operational member of the Bellarine Railway locomotive fleet. Klondyke was also hired to the Abt Wilderness Railway, Tasmania, during 2000 and became the first steam locomotive to work at that location after rebuilding of the Abt Railway.
As at January 2011 Klondyke was wearing "Thomas the Tank Engine" colour scheme for use at theme days on the Bellarine Railway.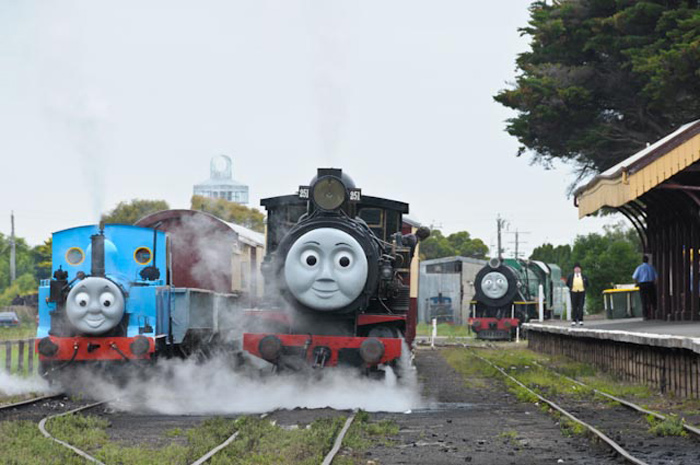 This view shows Klondyke as Thomas, T251 as Douglas, V1209 as Gordon and the Fat Controller at Queenscliff station on a Thomas the Tank Engine weekend (22 January 2011).
Fyansford Cement Works No 11 can be seen in the distance outside the shed and Salty (Ex-TGR V6) is hidden behind the carriages.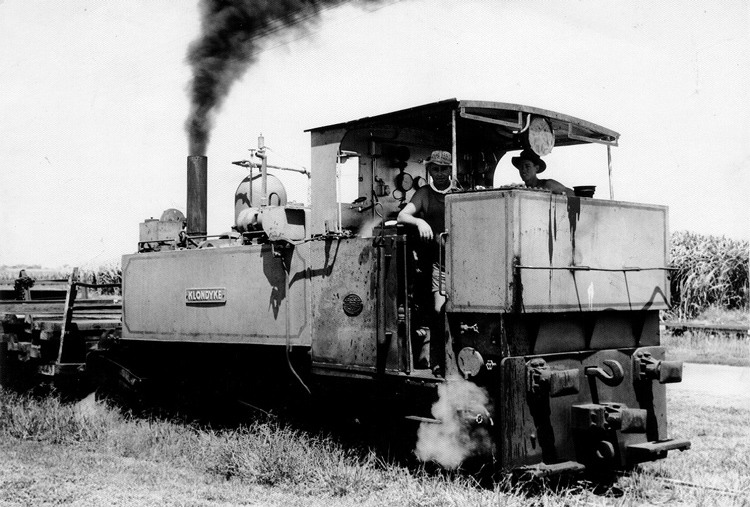 This historical view of Klondyke at Pioneer Mill is from the collection of Mark Bennett.
On the left is driver Carl Wessman, and on the right fireman Bill Dennis. Photo date unknown.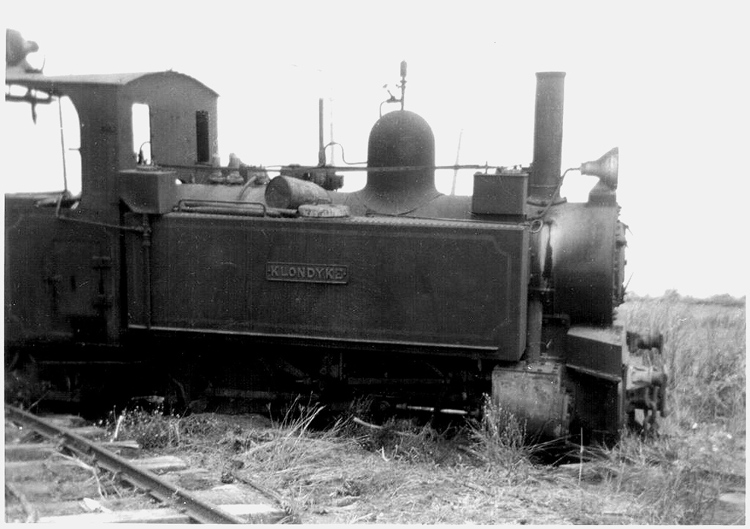 Here is a second historical view of Klondyke from the collection of Mark Bennett, clearly off the rails at Pioneer Mill. Date unknown.
References
| | |
| --- | --- |
| a | Light Railway Research Society of Australia Inc. Web site (as at 20/3/2009): 'Preserved Australian Sugar Cane Locomotives' list by John Browning (www.lrrsa.org.au/LRR_SGRc.htm) |
| b | Information provided by D. Price via email dated 27 January 2011 |
| c | Webmaster's observation or comment. |
Page updated: 26 May 2013