John Bull

Prototype Sydney Steam Tram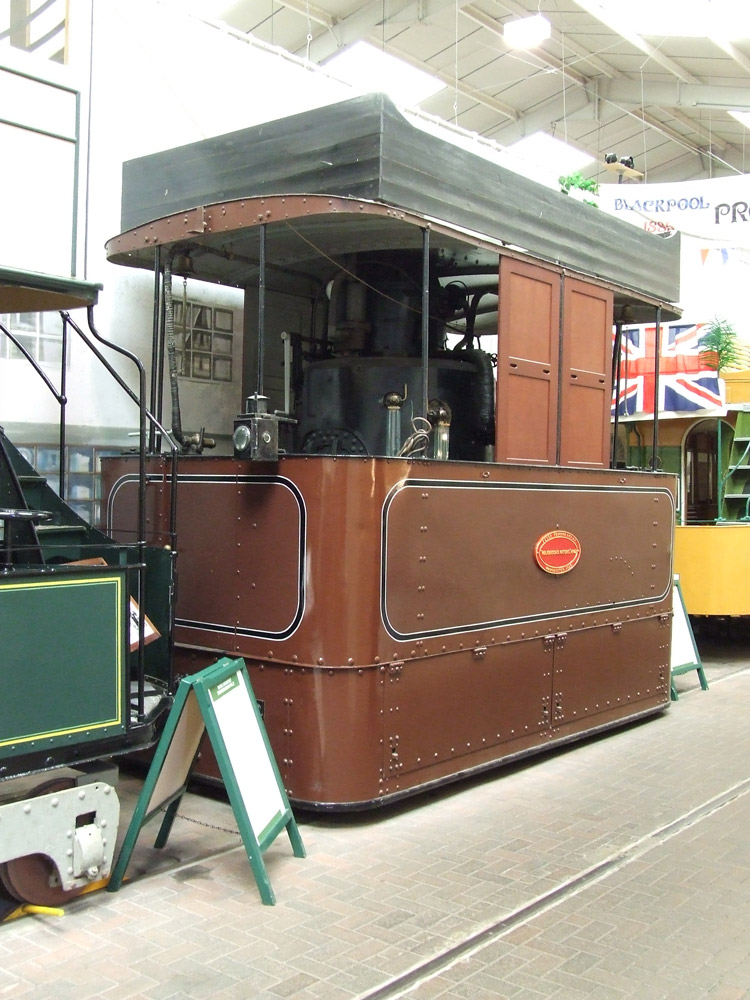 John Bull displayed at Critch Tramway Museum on 16 June 2007.
This 0-4-0VB (vertical boiler) steam tram "John Bull" has an interesting history, having been imported by NSW Government Tramways in 1885 as a trial unit for comparison against the competing Baldwin steam tram design. It was built by the well-regarded UK company Beyer Peacock & Co (builder's number 2464 of 1885) with typical steam tram features such as enclosed wheels. John Bull has two vertical cylinders which drive the wheels via a reduction gear, whereas the Baldwin steam trams used conventional horizontal cylinders driving directly onto the wheels via connecting and side rods. John Bull was also fitted with an innovative "Wilkinson's Patent Exhaust Superheater" apparatus which was apparently designed to reduce smoke emissions - a significant issue for steam trams! One can imagine that exhaust smoke would have been very unpleasant for passengers as a steam tram hauled the trailer cars down city streets, especially for those passengers on the top deck of double-deck trailers.

Despite the innovations of the Beyer Peacock steam tram, the

Baldwin design apparently prevailed and the NSW Government Tramways subsequently ordered many Baldwin steam trams (including preserved examples 28A, 100 and 103A). "John Bull" is thought to have been used on certain colliery and railway construction jobs in the Illawarra between 1887 and 1888 prior to returning to the UK in 1889 where it become Beyer Peacock & Co. works shunter No.2.

"John Bull" was withdrawn from Beyer Peacock service in 1959 and repaired by the company before being transferred the National Tramway Museum at Critch, Derbyshire in 1962. "John Bull" can still be seen at Critch Tramway Museum where it is maintained in working condition and occasionally used within the Critch Tramway Village.

My sincere thanks to my friend Chris Thompson for contributing the photos on this page, following his visit to Critch on 16 June 2007.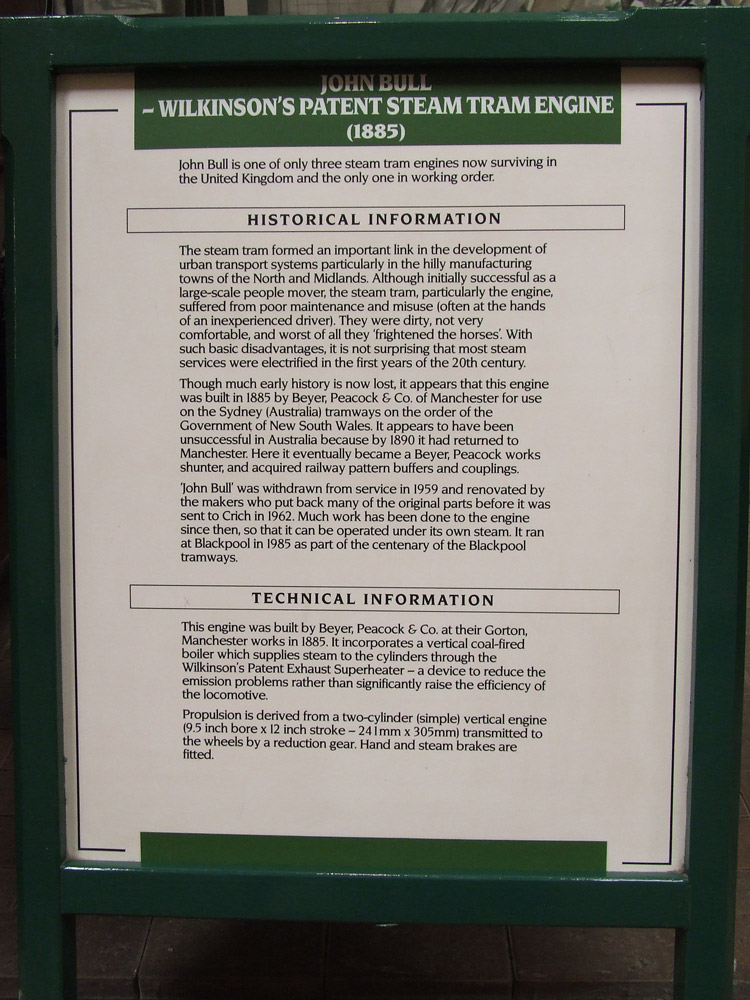 This information panel provides additional history and technical detail for this interesting steam tram.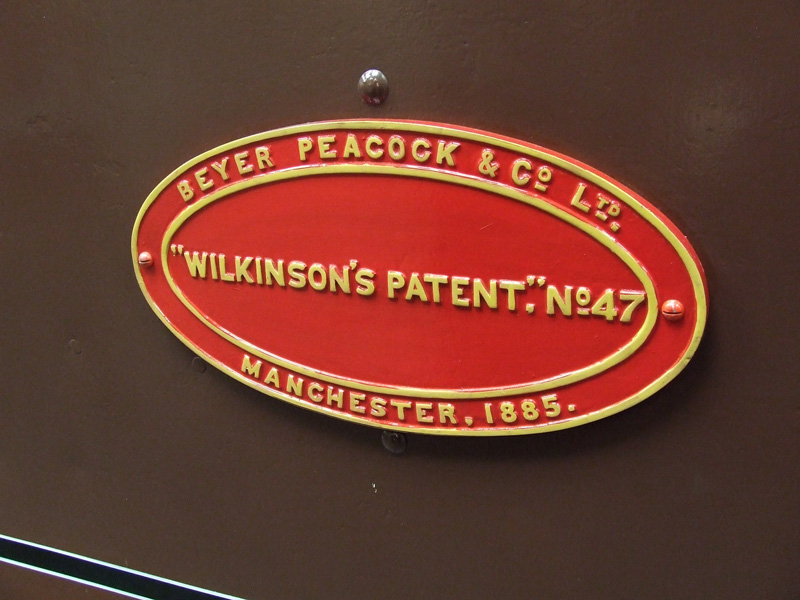 The

Beyer Peacock & Co builder's plate.

References
a

McCarthy, K. 'Gazetteer of Industrial Steam Locomotives, Illawarra District NSW',

prepared by K. McCarthy for the Illawarra Environmental Heritage Committee.

Published by the Australian Railway Historical Society (NSW Division) December 1983.

b

Information board displayed alongside "John Bull" at Critch.
Page updated: 31 July 2014