PWD 79

Port Kembla shunter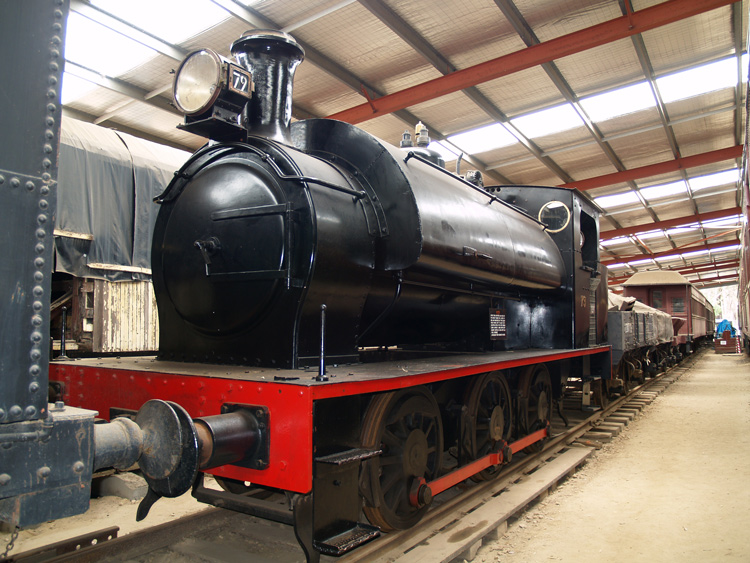 No.79 displayed at the NSWRTM on 23 November 2008.
Public Works Dept. (PWD) No.79 was built by Hunslet Engine Company of Leeds to one of their standard designs for 0-6-0ST "saddle-tank" industrial shunting locomotives.
This locomotive spent its working life shunting the wharves and sidings of Port Kembla, and came into the possession of the NSWGR when the PWD's railway operations were taken over in 1949.
PWD No.79 was saved from the Enfield scrap roads for addition to the NSWRTM collection in the locomotive roundhouse at Enfield. It was transferred to Thirlmere together with other NSWRTM exhibits in 1975, and has been lovingly restored for static display by volunteers of the NSWRTM's Illawarra Division.
A number of similar Hunslet locomotives are also preserved in the United Kingdom.
References
a

"A Compendium of New South Wales Steam Locomotives" compiled by Alex Grunbach,

published by the Australian Railway Historical Society, New South Wales Division, 1989.
Page updated: 6 November 2014