M 78

A link to the earliest days of the NSWGR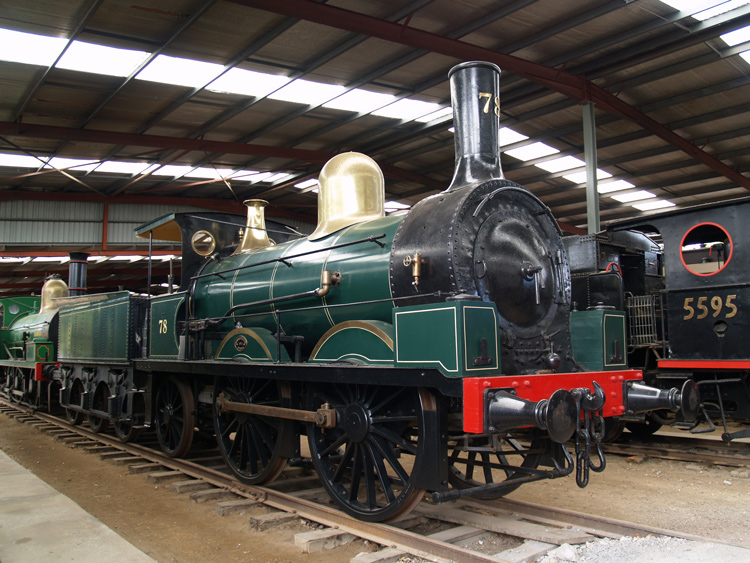 This view shows No.78 at the NSWRTM on 23 November 2008.
The NSW Railways started in 1855 with four members of the "Class 1" 0-4-2 locomotives, and similar locomotives of "Class 5", "Class 1N" and M(36) followed. In 1874 the NSW Railways received replacement frames from Robert Stephenson & Co with the intention of rebuilding the original "Class 1" locomotives Nos. 1-4. Four members of the M(36) class 0-4-2 locomotives had also been in service since 1871, and an administrative decision led to the replacement frames being used to construct four new M(36) class locomotives rather than rebuilding the ageing 1-class engines. Accordingly locomotives 1-4 were retired and their tenders rebuilt for use with the new locomotives.
The 8 members of the M(36) class were used for Sydney suburban passenger trains, much as the "Class 1" engines had been from the opening of the original Sydney-Parramatta railway. Eventually they were displaced by more modern and numerous locomotives classes. M78 was obsolete by 1896 when sold to a contractor for railway construction work. It later worked for the Public Works Department on projects including the Dorrigo branch construction.
No.78 began its preservation career when plinthed at the Enfield Locomotive Depot in 1928, paired with a redundant Z-24 class tender rather than a more appropriate older model. It moved into the roundhouse for display with other NSWRTM exhibits by 1973, but after many years of exposure to the elements No.78 had become quite weathered. No.78 was again plinthed in the NSWRTM grounds when the collection moved to Thirlmere in 1975.
No.78 was moved into the exhibit shed and a thorough static restoration undertaken during the 1980's, which has resulted in a much-improved outlook for this historic engine. A suitable tender frame of 1860's vintage was retrieved from use as a weed killing vehicle on the private South Maitland Railway, and around 1983 a replica tender tank was constructed to complete an historically correct tender configuration for display with No.78.
Today No.78 has a prominent position at the entrance to the NSWRTM exhibit hall, and provides a interesting link to the early 0-4-2 locomotives of NSW.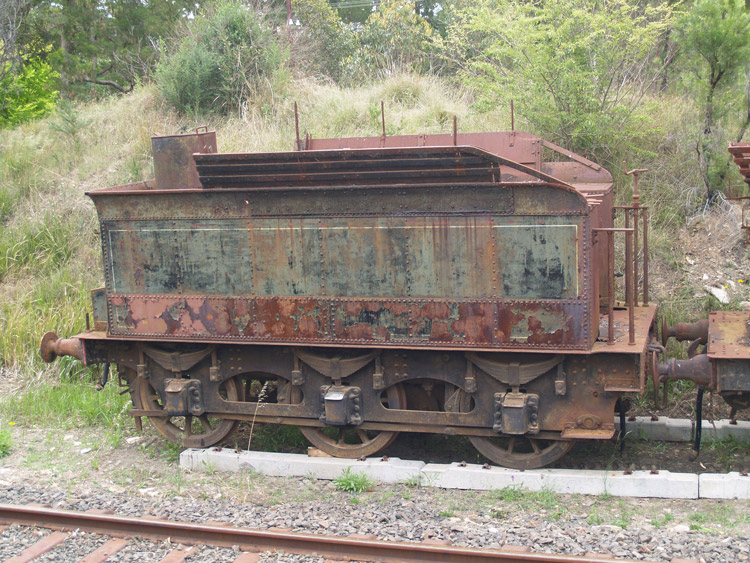 Here is a photo of the old Z-24 class tender which accompanied M78 from 1928 to the early 1980's.
It is now stored at the NSWRTM Thirlmere as seen in this view of 23 November 2008.
Page updated: 17 November 2010