1042

Cardiff Workshops Shunter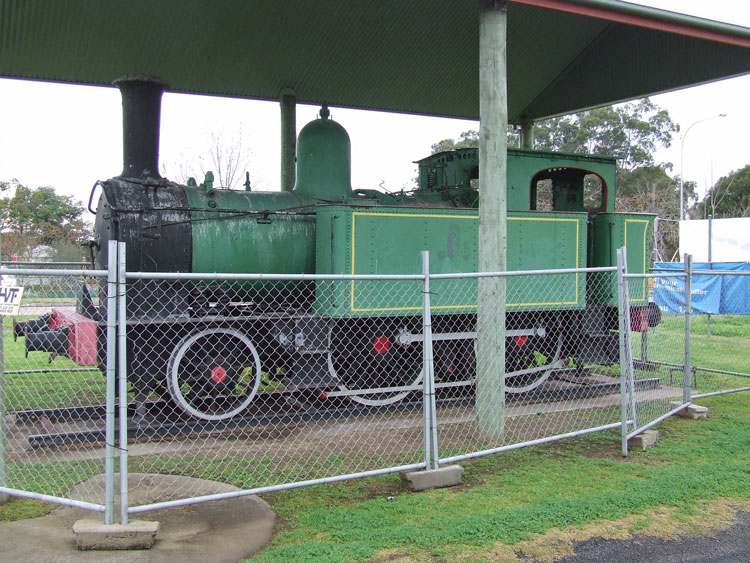 This photo has been contributed by Chris Thompson and shows 1042 plinthed at Maitland on 29 July 2010.
As can be seen, 1042 is now fenced off from public access and the paint has aged since first 1042 was first plinthed.
Whilst the weather roof has no doubt provided protection from the elements, alas it has also created a hand bird roost
and 1042 now wears a "green streaked with bird lime" livery!
This locomotive was built by Henry Vale and Company at their Sydney works as builder's number 38 of 1887 under an order for six additional 2-4-0T suburban passenger locomotives of the F(351) class. This order followed the original twelve F(351) class locomotives supplied by Beyer Peacock & Company, bolstering the class to a total of 18 locomotives. It had originally been numbered F 365 and received the number 1042 in the NSWGR's 1924 renumbering scheme. a
Locomotives of this general design had also been supplied by Beyer Peacock & Co to the Isle of Wight Railway. The South Australian Railways P-class locomotives (such as preserved P 117 at the Port Dock Station Museum) were also members of this design family. b
The F(351) class were removed from suburban passenger workings following a fatal accident at Sydenham in 1901 and relegated to workshop and depot shunting duties. Ten of the class were sold into industrial service, including F 360 which worked on the Wolgan Valley Railway to Newnes, however none of those sold in industry survived into preservation. Sister locomotive 1033, from the Beyer Peacock & Company order, finished its career at Eveleigh Locomotive Workshops and is also preserved.
Alex Grunbach's authoritative book "A Compendium of New South Wales Steam Locomotives" provides a good history of the F(351) class and the disposal details for those sold into industrial service. Also included is information about the Sydenham crash of 1901 and subsequent investigation, which struck the webmaster as interesting reading with modern parallels! Stephen Tolhurst also provides an excellent history of loco 1042 on his X10 website.
1042 ended its NSWGR working career as the Cardiff Workshops shunter in January 1973 and was plinthed outside the works. Following the closure of the Cardiff Workshops by the Sate Rail Authority, 1042 was moved in 1994 to Maitland, repainted and plinthed. The Maitland Visitors centre was later built at this location and 1042 was moved alongside the visitors centre under a weather roof. Unfortunately the locomotive had deteriorated somewhat while plinthed at Maitland. b
During 2010 there was a proposal to restore this locomotive to operation in connection with the Hunter Valley SteamFest, including a main-line connected locomotive shed and display centre adjacent to Maitland station. Photos from late 2011 suggest this project has gone ahead and 1042 appears to now be under restoration at a newly-constructed workshop facility at Maitland; further photos and information is welcome. b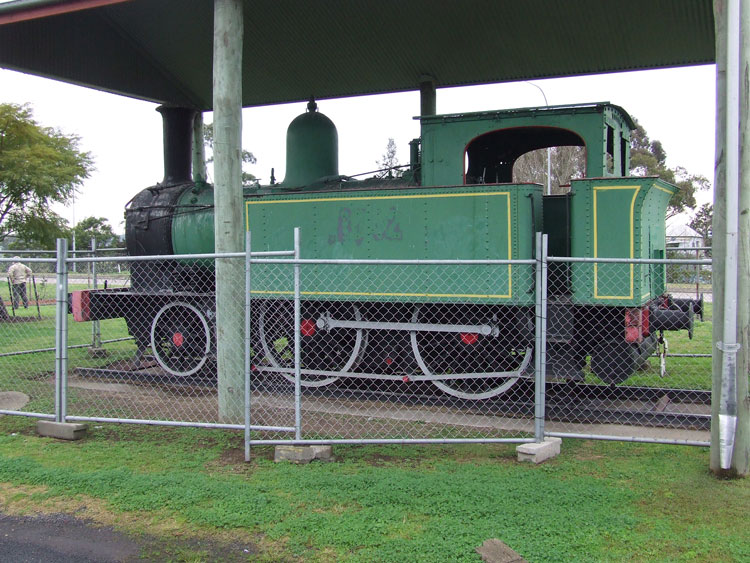 A further view provided by Chris Thompson and dated 29 July 2010.
1042 retains a wooden buffer beams at front and rear; a split can be seen opening in the rear buffer beam.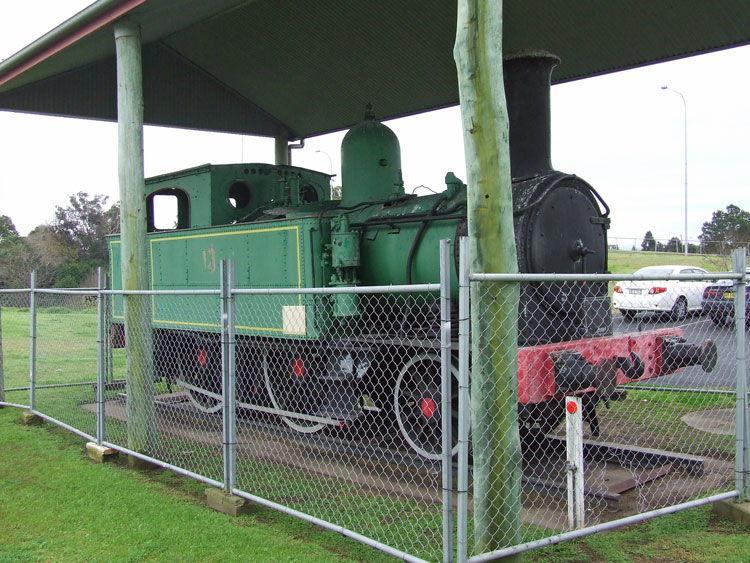 Another view kindly provided by Chris Thompson & dated 29 July 2010.
The position of the weather roof supports does not make for easy photography!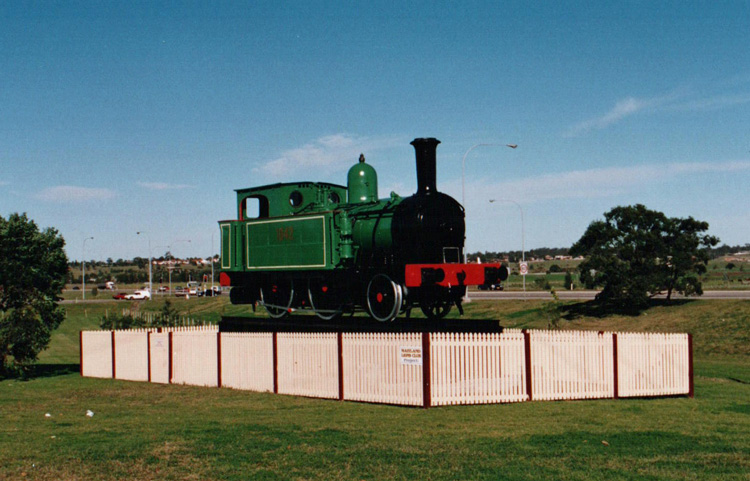 1042 seen at Maitland in 1994, as initially repainted and placed on a raised plinth, behind a picket fence.
1042 was later moved to a nearby position and a weather roof added.
The numbers on the side tanks are painted in gold rather than the original cast brass digits.
References
| | |
| --- | --- |
| a | "A Compendium of New South Wales Steam Locomotives" compiled by Alex Grunbach, published by the Australian Railway Historical Society, New South Wales Division, 1989, pp.85. |
| b | Personal comment or observation. |
| | |
| | |
Page updated: 26 May 2013